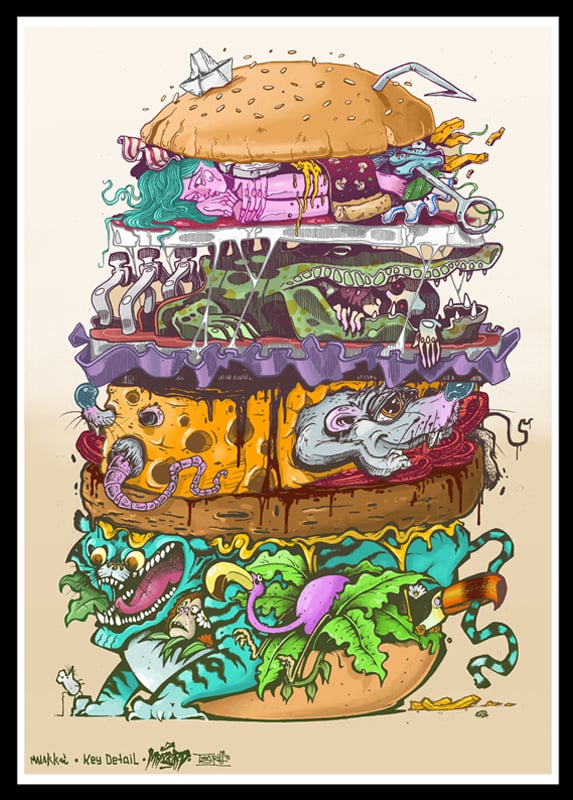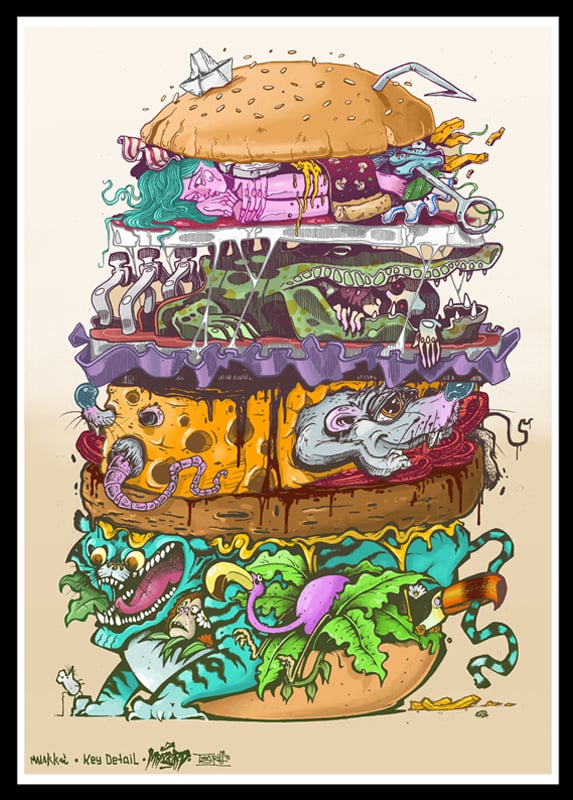 Limited Edition Colour Print #01 ::Collab Burger::
£40.00
The First Limited Edition Print Release from Collab Nation's Experiment 5: Colour Series!
This piece features the very talented Malakkai, Key Detail, Mr Zero & Tony Riff
Giclee Printed on A3 300gsm Fabriano Paper.

Limited Edition of only 50.
Hand Numbered & comes with a Collaberation Nation Seal of Authenticity.
Each order also comes with a Collab Nation Sticker pack, while stocks last!
Print orders will be shipped out within 5 working days of ordering.
Thank you for looking and for your support!