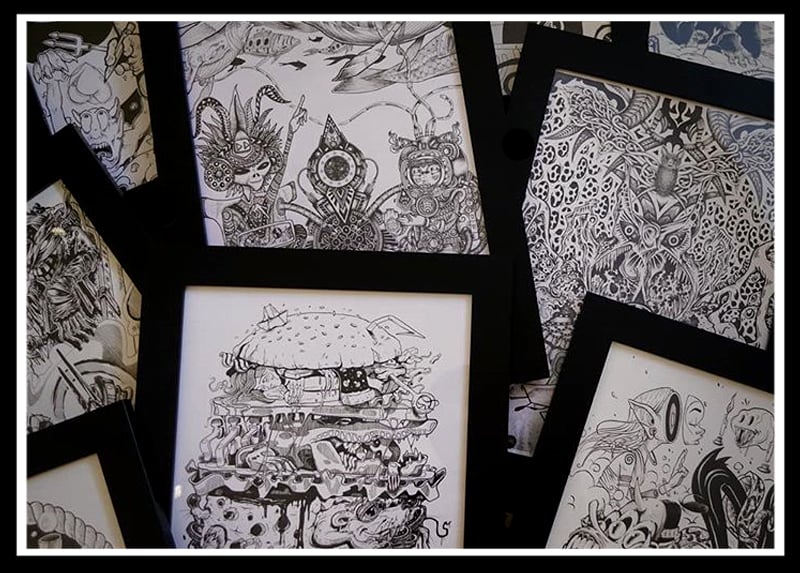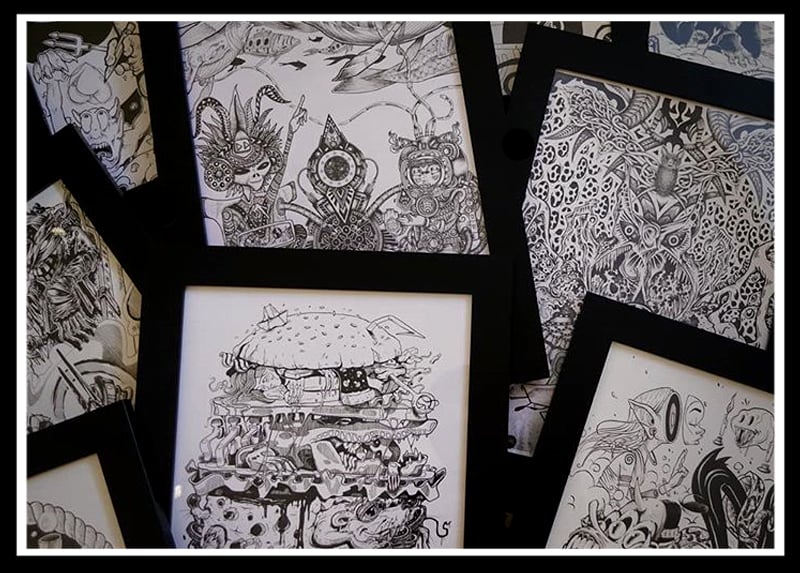 Any B&W Collab Nation Experiment 5 Print!
£35.00
Any Black & White Print from Collab Nation's Experiment 5!
Just drop us a message with the piece you have seen from Experiment 5 that you would like and we can arrange for a custom print to be made to order!!
All pieces can currently be seen over on our Instagram page:
www.instagram.com/collab.nation
Giclee Printed on A3 300gsm Fabriano Paper.

Each print will be a Limited Edition of only 50.
Hand Numbered & comes with a Collaberation Nation Seal of Authenticity.
Each order will also come with a Collab Nation Sticker pack, while stocks last!
Print orders will be shipped out within 5 working days of ordering.
Thank you for looking and for your support!